WHAT DOES A WEBSITE COST? A SPECIFIC BREAKDOWN
The following is a list of the most general things we get asked about for each project. In addition to breaking things out based on company type and website "size," we thought it would be a good idea
---
The following is a list of the most general things we get asked about for each project. In addition to breaking things out based on company type and website "size," we thought it would be a good idea to spell out some of the specific items involved so you can have a clearer picture on the combined price (and nature) of websites.
DOMAIN NAME
R200 per year - This is the price for new domains and renewals. Simplex Solutions charges R200/year for the domain and DNS management.
HOSTING
R100/year - This depends on the type of hosting you choose (dedicated, shared). Additional fees may be required for additions like SSL (Secure Socket Layer Certificate) or static IP Address but we can do away with Free SSL (Let's Encrypt).
CUSTOM DESIGN/INFORMATION ARCHITECTURE
R2000 – R4,000+ – This includes the visual design, UX design, imagery collection, and sitemap and page structure generation. This is generally a part of a larger website development package. In our experience (and for our process) we generally spend up to 40 hours in this phase. That's onboarding, initial meetings with our clients' marketing teams, and our design team's work internally on the project, including final presentation and approval.
SHOPPING CART INTEGRATION & PROGRAMMING
R4,000 – R15,000 – What kind of functionality do you want on your website?

Shopping carts, paid plugins, and custom feature development can cost extra, but the benefits of a fully customized and unique website can outweigh the costs.
WEBSITE CONTENT CREATION
R50-R150 per page, or hourly – You can write your website's content yourself, outsource it. Just like website design, you get what you pay for when it comes to content creation that will rank your site high in search engines and engage your audience.
PROJECT MANAGEMENT & INFORMATION GATHERING
We want to help you and your website succeed, and that means creating a line of communication between you and your key stakeholders. This price includes initial consultations, phone calls, and any time that it takes to obtain the information we need to get your site going.
TESTING & TRAINING
R1200 While most websites are built on an easy-to-use CMS nowadays, not everyone knows how to get started with them. This price point includes the time spent training you how to use your new site, as well and ensuring that everything works properly and giving you the chance to make any necessary changes.
LAUNCH & DIGITAL MARKETING SETUP
Having a team that understands digital marketing (particularly SEO) and your website's role in helping to drive this for your business is vital to success. For every project we work on, we have a 40+ step process to ensure the final site is SEO friendly and communicating to the search engines properly.
WEBSITE MANAGED SERVICES
R90-R250+/month – Managed services can include blog writing, post-launch testing, and content maintenance. It may also include marketing and advertising services including PPC marketing, ongoing content creation, social media marketing, and more.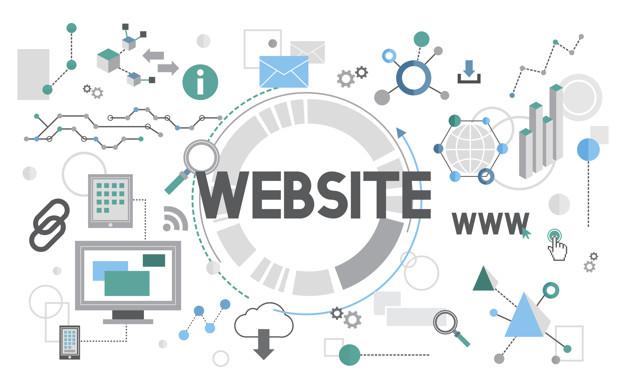 ---